Reminder that tomorrow (March 16th, 2022), all students will have a 1 hour early release per our district calendar.
2022 Kidfest Goodie Bag Distribution. Please see the attached information.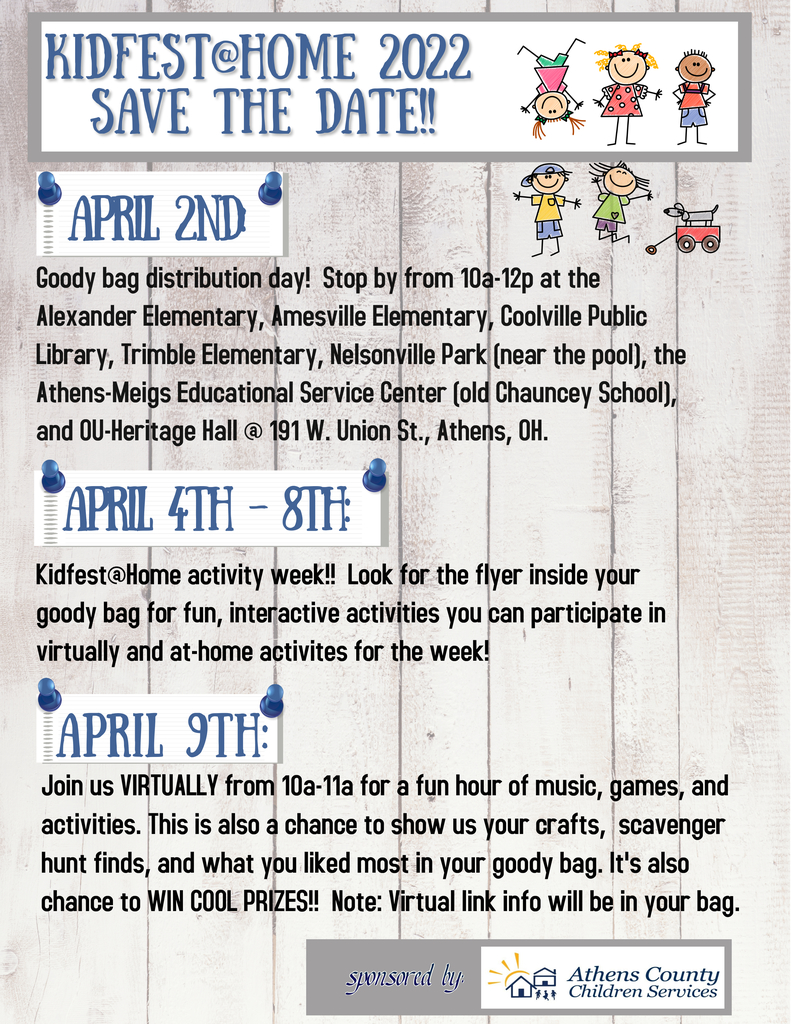 NOTICE Due to Construction the Trimble Track will be CLOSED until further Notice. Please watch for updates on the Trimble App.
Reminder: All students K-12 have a 1/2-hour early release tomorrow Thursday (March 10, 2022) for the TLTA Meetings & NO SCHOOL for students on Friday (March 11, 2022), per our district calendar.
Bids wanted for High School & Middle School Restroom Renovation Project. Please see specification of bids on attached document.

Elementary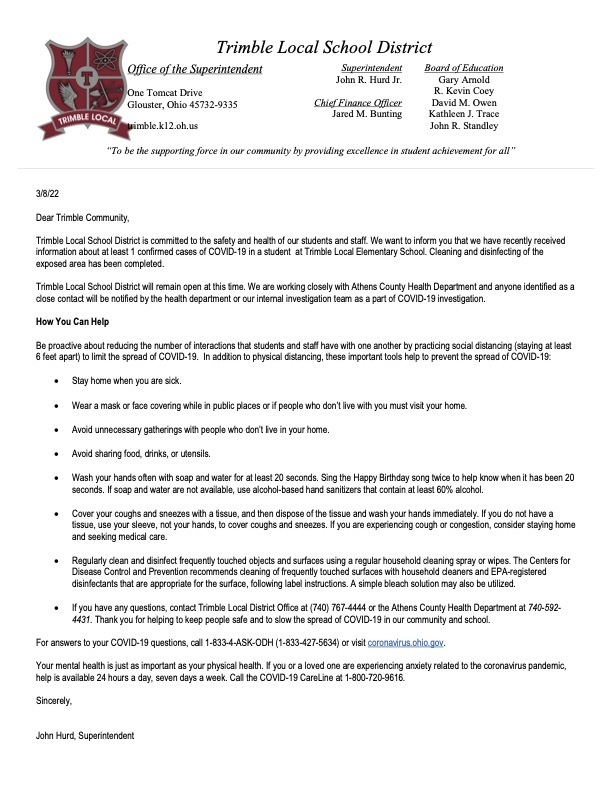 Trimble High School will be holding graduation on Saturday, May 28th starting at 1:00 pm at Glouster Memorial Stadium. If there is inclement weather on Saturday, graduation will be held on Sunday, also starting at 1:00 pm. The plan would be to have graduation outside at the stadium as well. If there is still inclement weather on Sunday, then graduation would be held inside in William White Gymnasium.
The Special Board meeting scheduled for this Thursday March 3, 2022 @ 5:15pm has been postponed and rescheduled for Thursday March 10, 2022 @ 5:15pm due to the Girls Regional Semi Final game. Please see the attached document of update.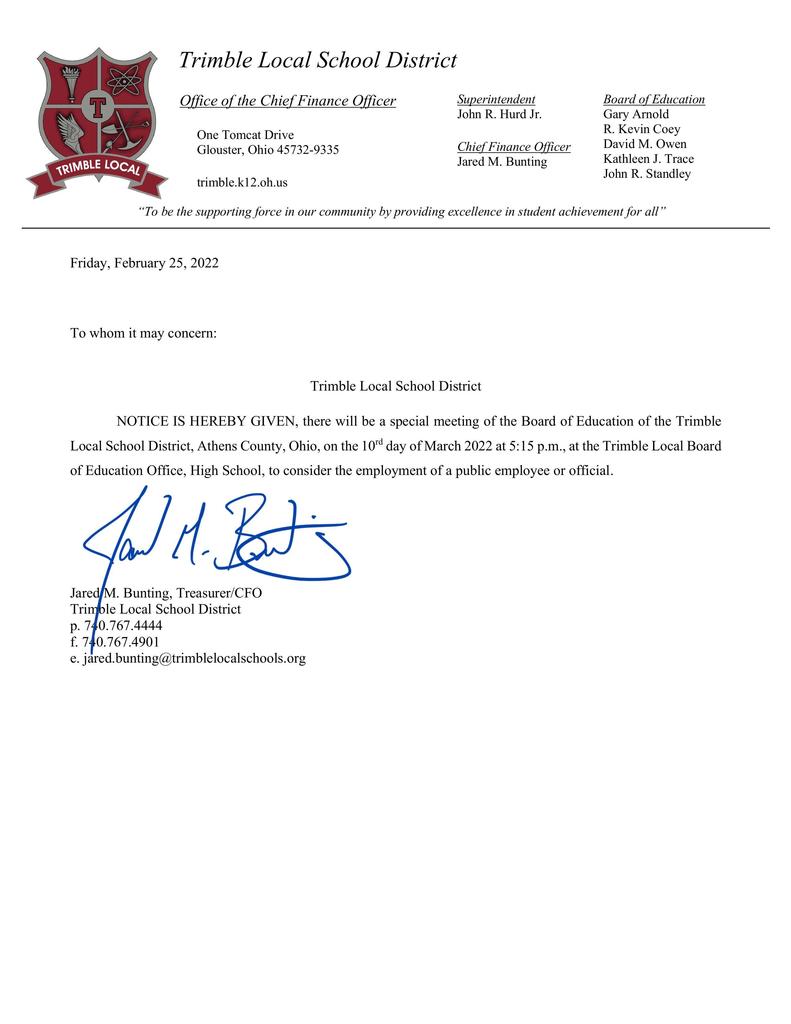 Per the CDC masking on school transportation starting Monday February 28, 2022 will become optional. Go Cats!
Special Board Meeting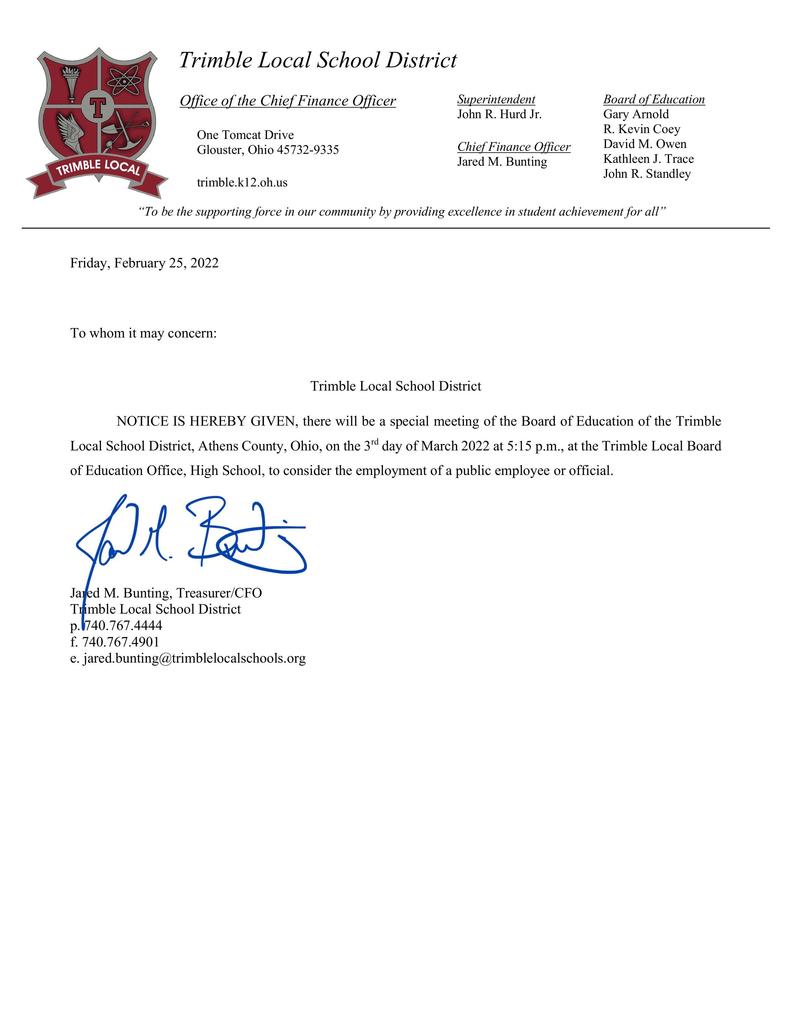 High School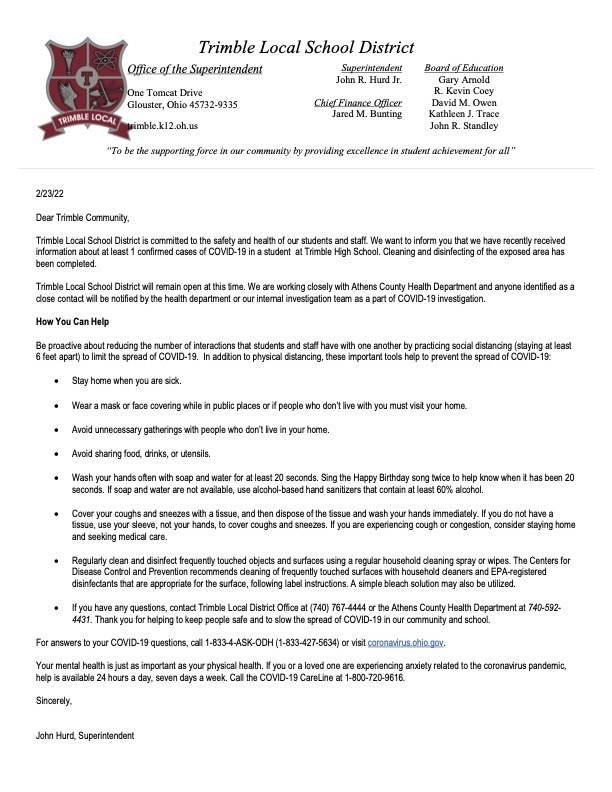 Congratulations to our District's Outstanding Elementary Teacher of the year Holly Mummey!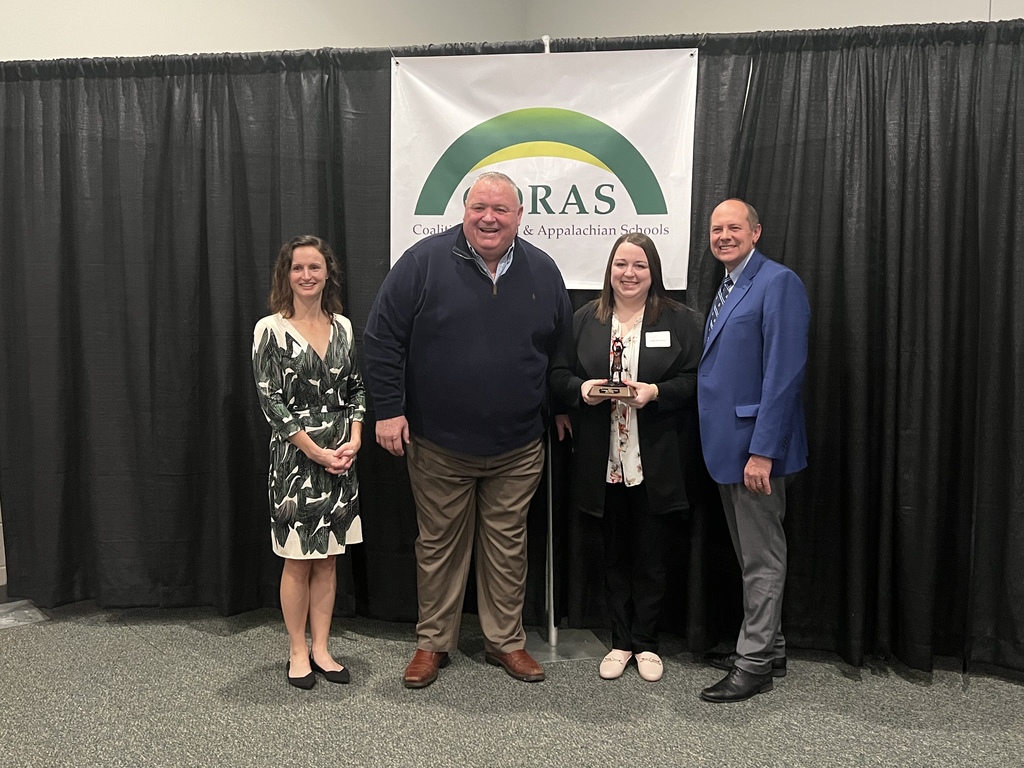 Tonight's varsity basketball game vs Beaver Eastern is postponed till Saturday February 19 at 1 pm. See you at William White gymnasium.
Notice of Special Board Meeting February 24, 2022 at 6:00pm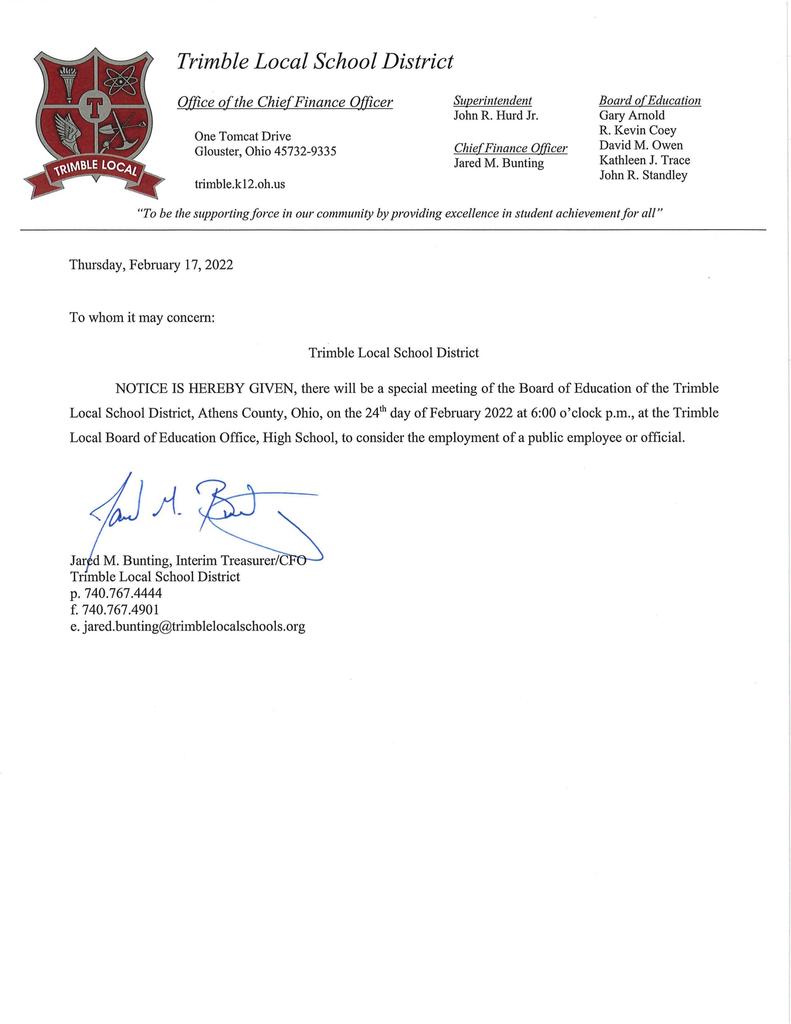 Today Friday February 18, 2022 Trimble Local Schools will not provide bus transportation to Tri-County due to flooding.

Reminders: No school tomorrow (18th) due to a staff comp day for conferences and no school on Monday (21st) due to President's Day. Students return Tuesday (22nd).

Trimble Local Schools will be on a 2-hour delay tomorrow (2/17/22) due to a water line issue.

Reminder: All students K-12 have a 1-hour early release tomorrow (2/16/22) for staff meetings / professional development. This is represented on our district school calendar.
Reminder that tomorrow (Feb 16th), all students will have a 1 hour early release per our district calendar.
Parent/Teacher Conferences will be held at Trimble High School on Thursday, February 17th, from 2:45-9:15 pm. Please call the school at (740)767-3434 if you would like to schedule an appointment. Walk-ins are always welcome. Parents/Guardians may email the teachers directly as well.