Trimble Volleyball District Finals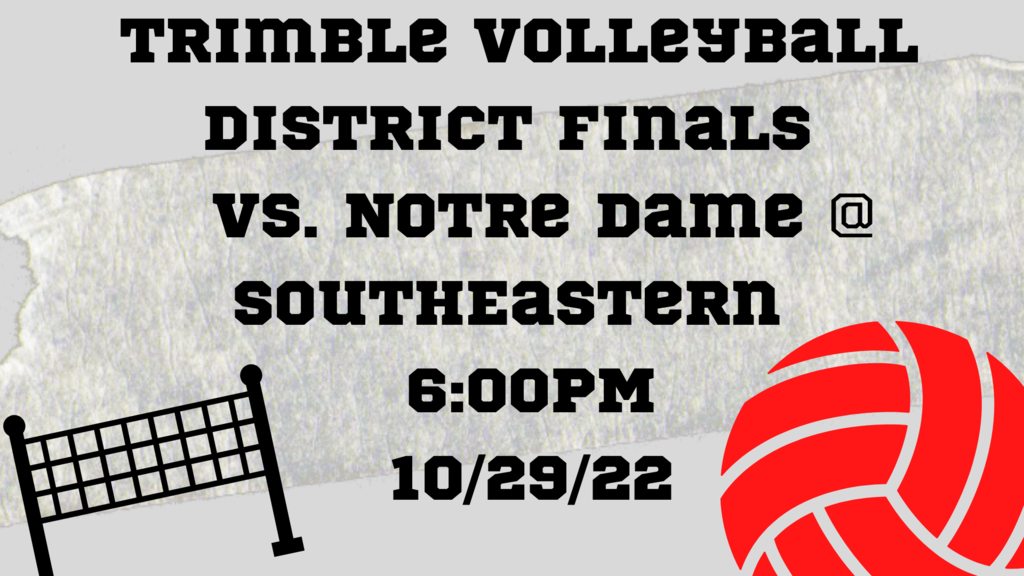 For the rest of Red Ribbon Week, dress up from a different decade on Thursday and dress up as your favorite career on Friday. Costumes can be worn on Monday.
Tomorrow is Favorite Sports Day at the elementary and middle school. I'm honor of Red Ribbon Week, wear your favorite team's gear tomorrow.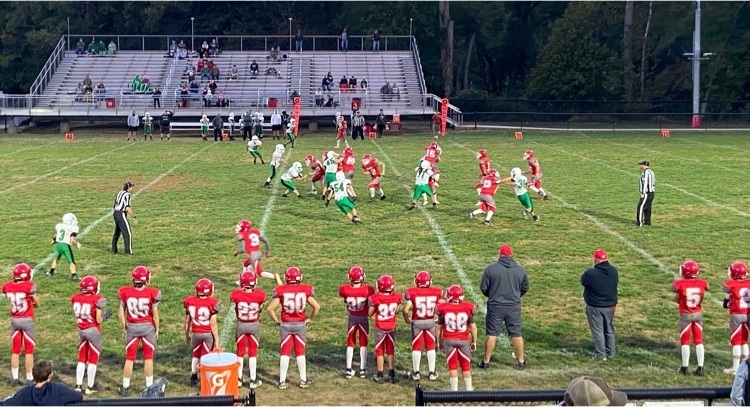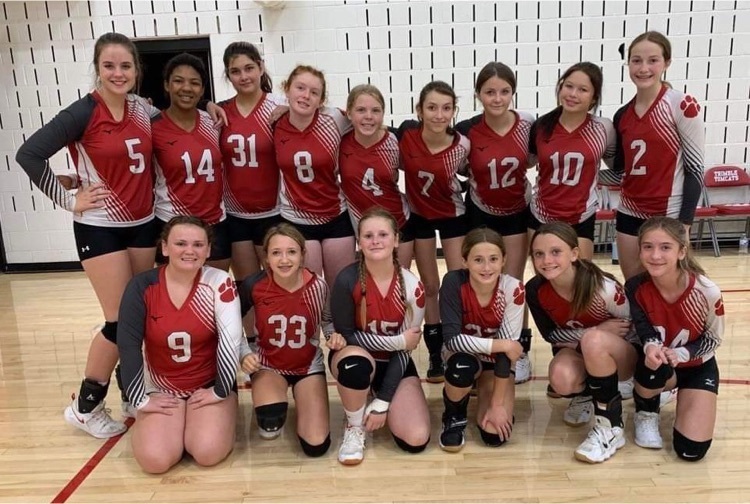 Parent Teacher Conferences will be held at the following dates and times: Wednesday, November 2nd & Thursday, November 10th. Middle School 2:45-6:00pm & Elementary School: 3:30-6:45pm. Please call the school office at 740-767-2810 to schedule an appointment. Also, childcare will be provided for families during conferences.
Join us for Trunk or Treat tonight! The fun begins at 5:30 and ends at 7:30.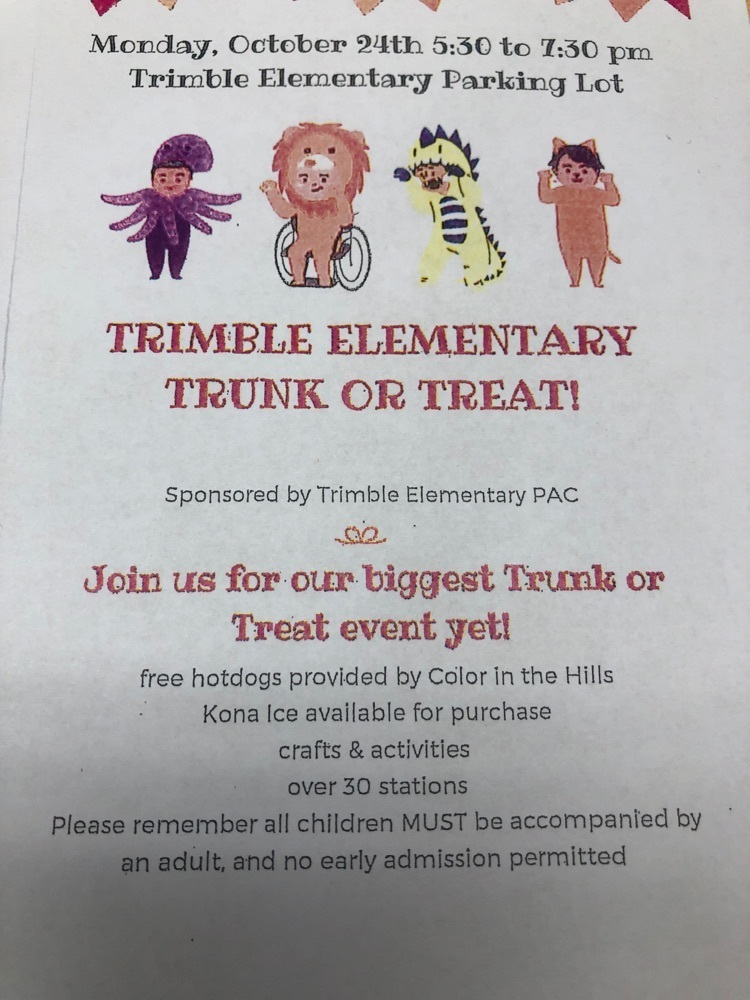 This week the Middle & Elementary schools are participating in Red Ribbon Week. Today is pj day and these silly gentlemen would like to remind you to BE DRUG FREE!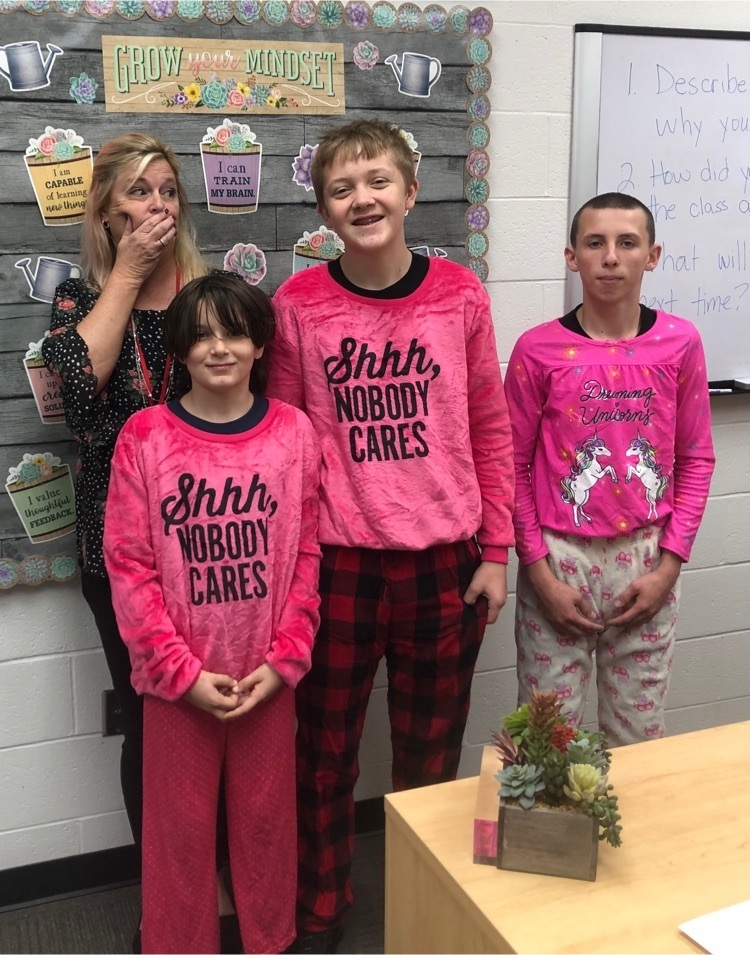 Support PAC and join us at the middle school tonight for a hauntingly good time! $5 per person.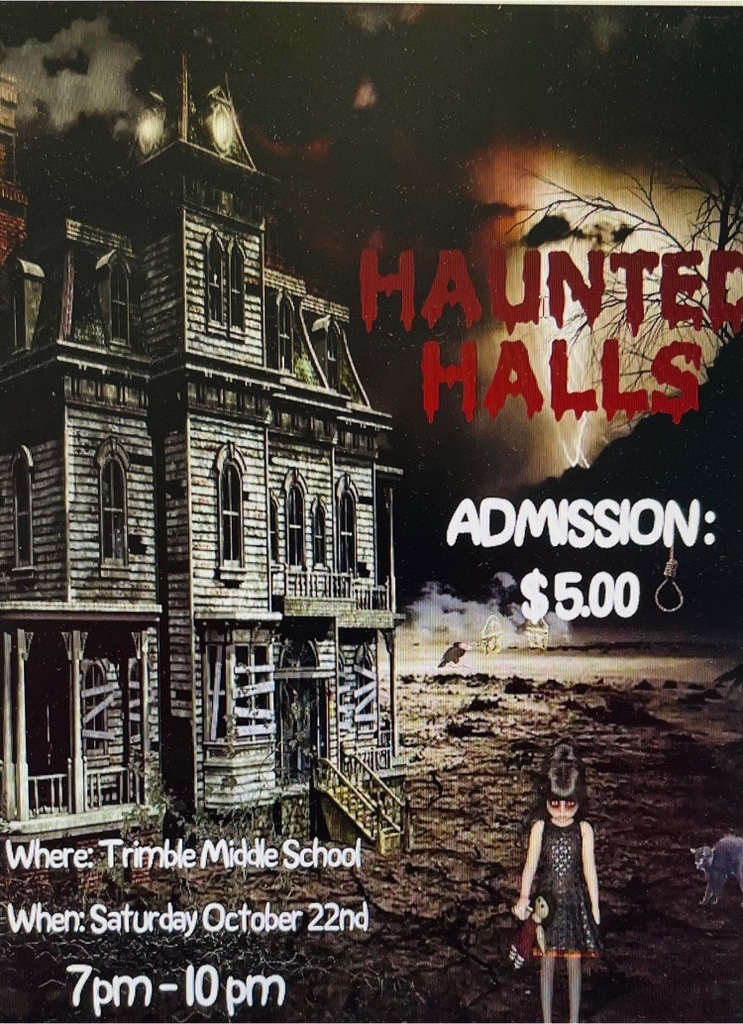 3rd Grade State Testing Tuesday, October 25th-27th.
Reminder : 1 Hour Early Out Today October 19, 2022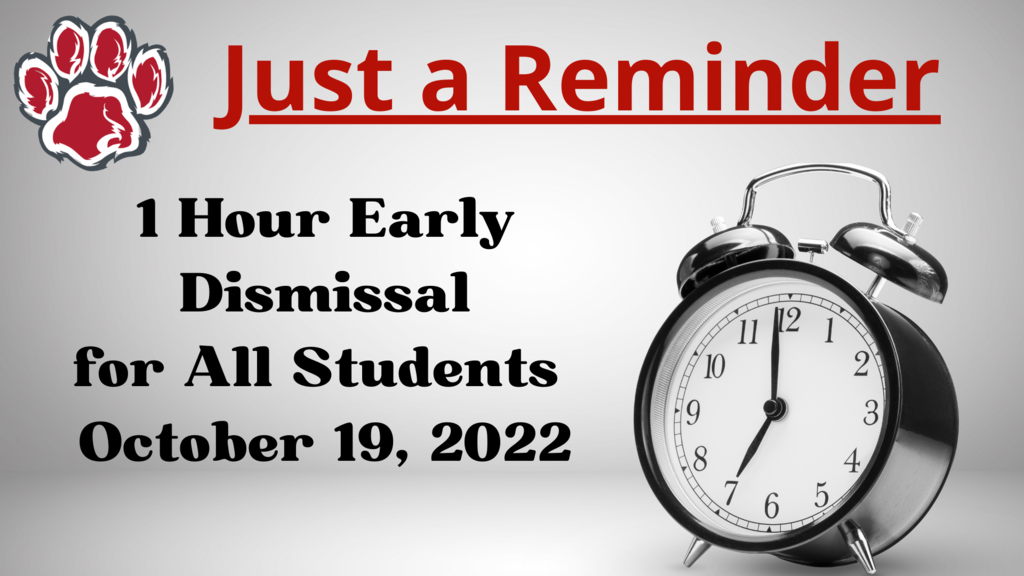 A reminder that tomorrow, October 14th, is a teacher inservice day. Therefore there is no school for students.
Attention 8th Grade Families: There is an informational meeting tonight for parents of 8th grade students who are interested in attending our class trip to Washington DC in May. The meeting will be held at 6:30 PM in the middle school library. Attendance is strongly encouraged, but if you can't make it to the meeting an information packet will be sent home with your student tomorrow. This is a wonderful opportunity for our students, and we hope that all 8th graders will consider traveling with us. For any questions, please reach out to Ms. Sharp. We hope to see you all tonight!
Special Board Meeting Notice 10/3/2022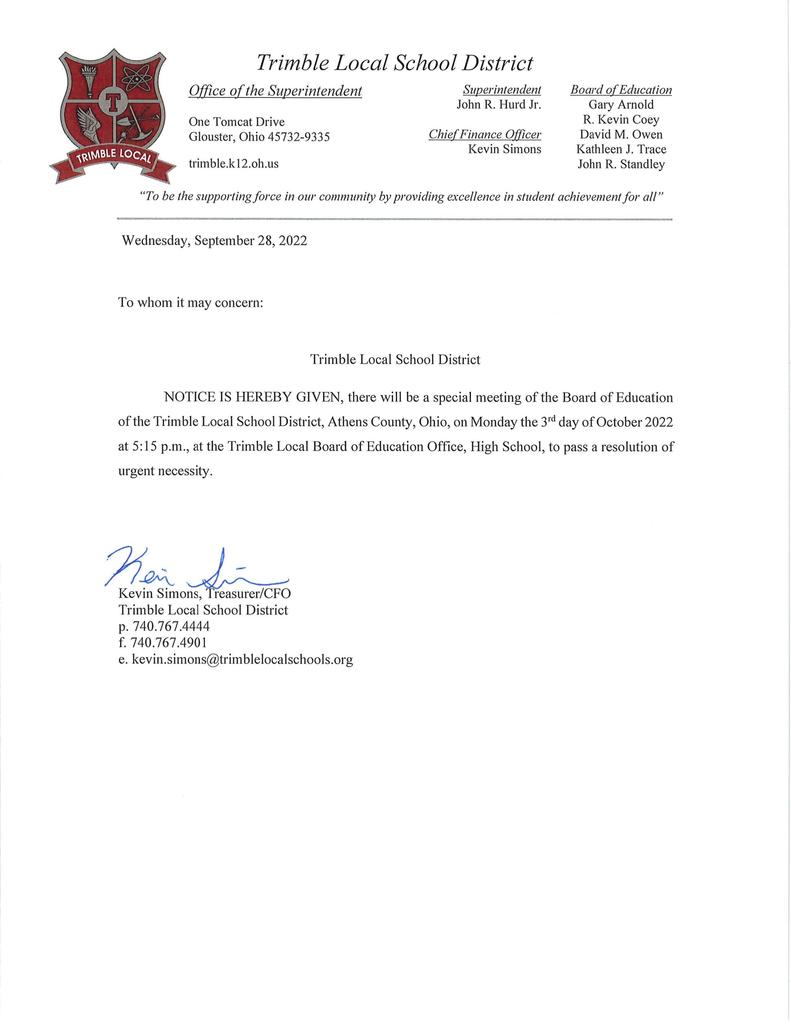 A few upcoming events at Trimble High School. There will be a blood drive Thursday, September 29th from 7:30 am to 12:30 pm. A Herff Jones rep will be here Thursday, September 29th, at 9:00 am. He will meet with freshmen to distribute class ring information and will meet with seniors to distribute information on graduation items. Financial Aid Night, October 5th, 6:00 pm, in the library. Seniors and their parents/guardians are encouraged to attend. National Honor Society applications are available in the office for any junior or senior interested in applying. They are due October 13th. Homecoming is scheduled for Friday, October 7th. The parade will start at 5:45 pm, Trimble will play Belpre with kickoff starting at 7 pm. Homecoming Dance will run from 9 pm - Midnight.
Assistant Principal Debbie Hoskinson made a pact with the Jr. High Volleyball team. "Win 3 in a row and I'll put a red Tomcat stripe in my hair." Impressively, the 7th grade team has gone undefeated thus far!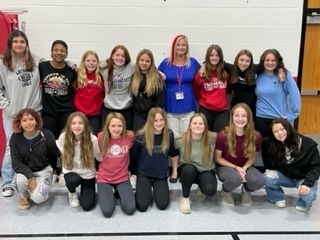 Don't forget to order this year's school pictures from Lifetouch. Free shipping on orders of $29.99 and over. Code: SHIPFREEF22. Expires 5/1/23. Picture Retake Day is coming! Monday, October 17, 2022 for Trimble High School. You can still order on mylifetouch.com with your picture day ID: EVTVNSRCN. Do you want Lifetouch to retake your child's picture? Simply return your original package on Picture Retake Day.
Early Dismissal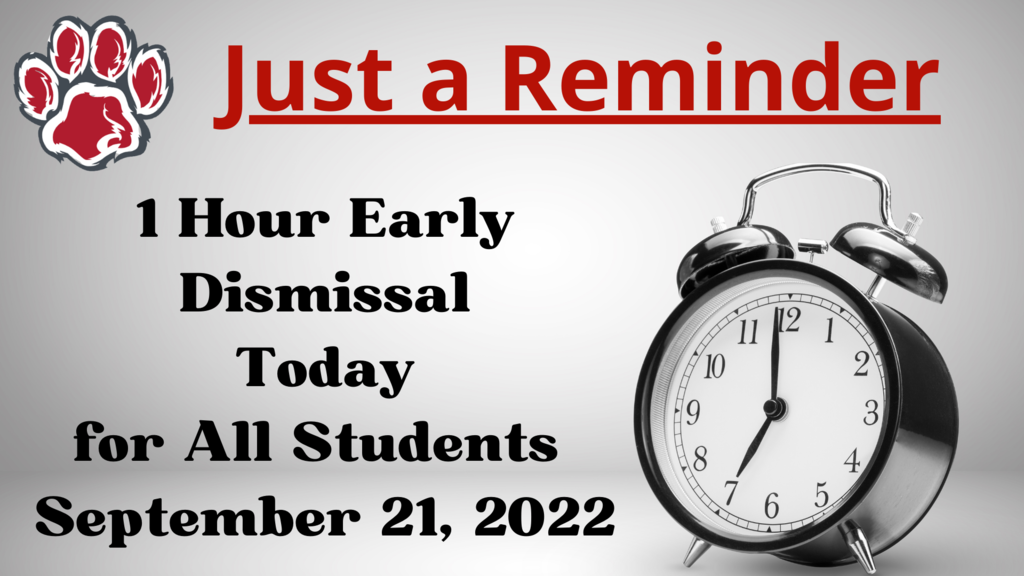 Lady Tomcats take the win! Both 7th and 8th grade volleyball teams beat Belpre in two sets. 🏐🐾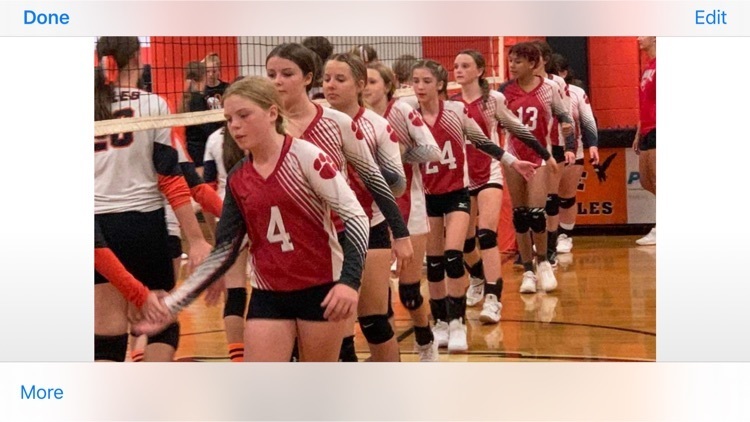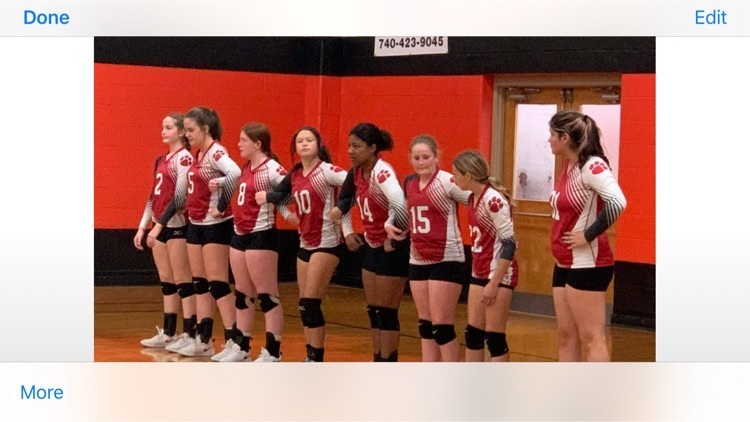 Ohio University invited our students to attend Billy Blagg's Magic Show. They had an amazing time. A huge thank you to the university for funding this adventure for Trimble students.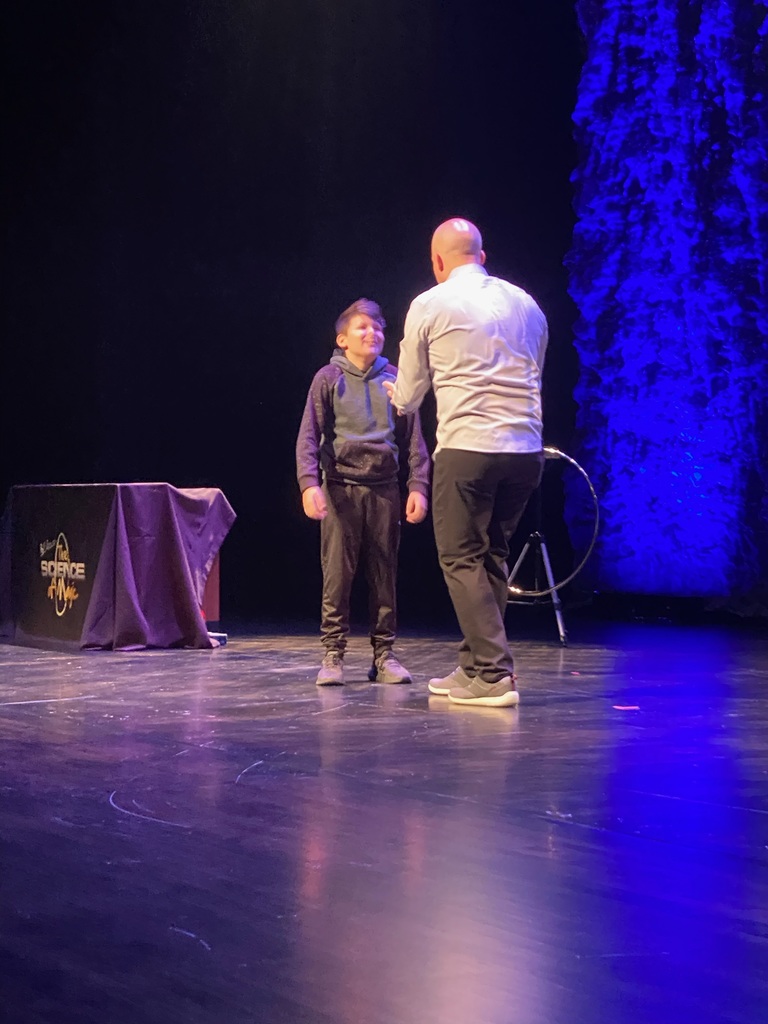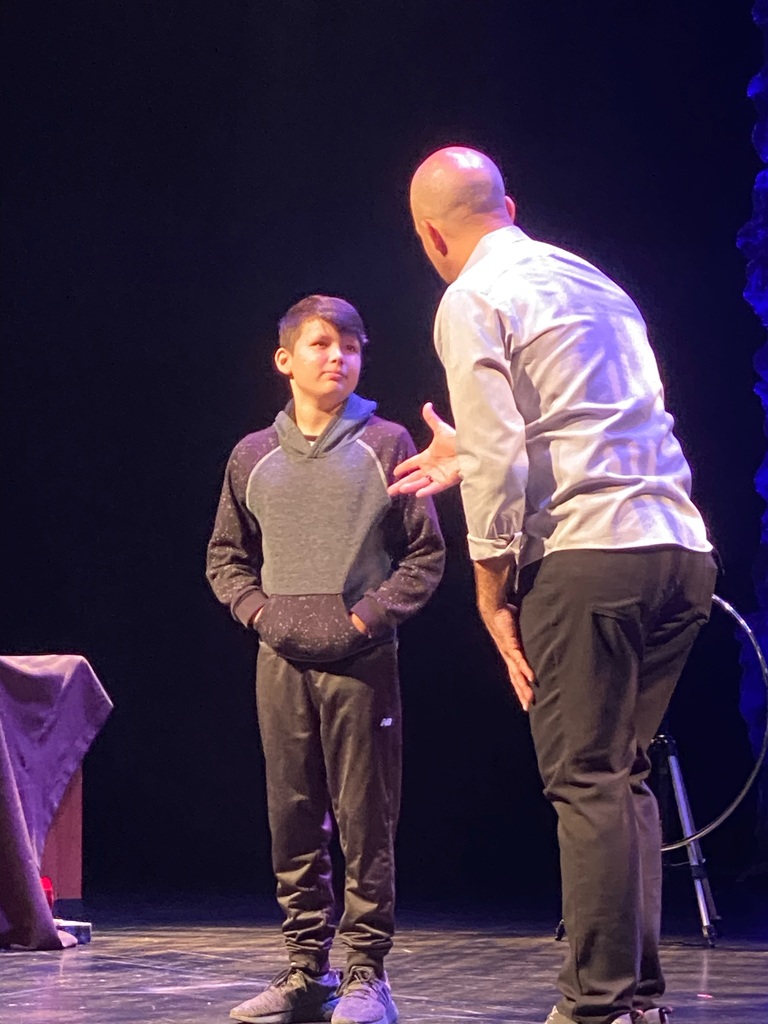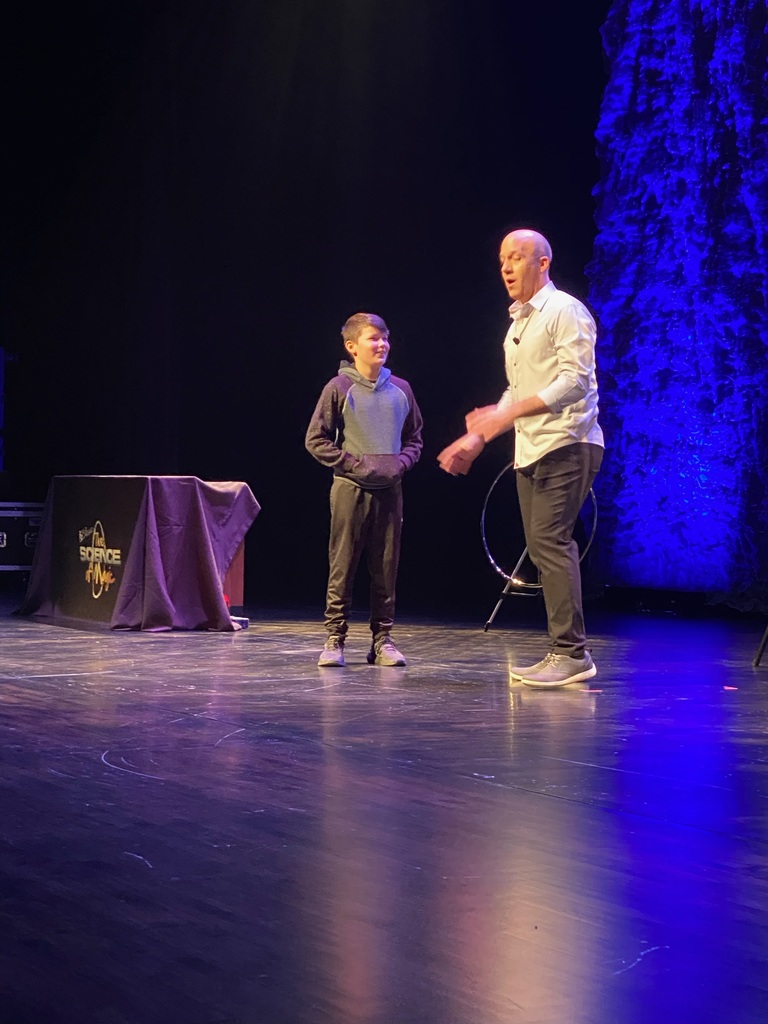 This Wednesday, September 21st, is our first monthly ONE-HOUR EARLY RELEASE for students. This allows for school-wide meeting time for staff. Middle school students will be released at 1:25pm with pick up beginning by 1:30pm. Elementary school students will be released at 2:25pm with pick up beginning by 2:30pm.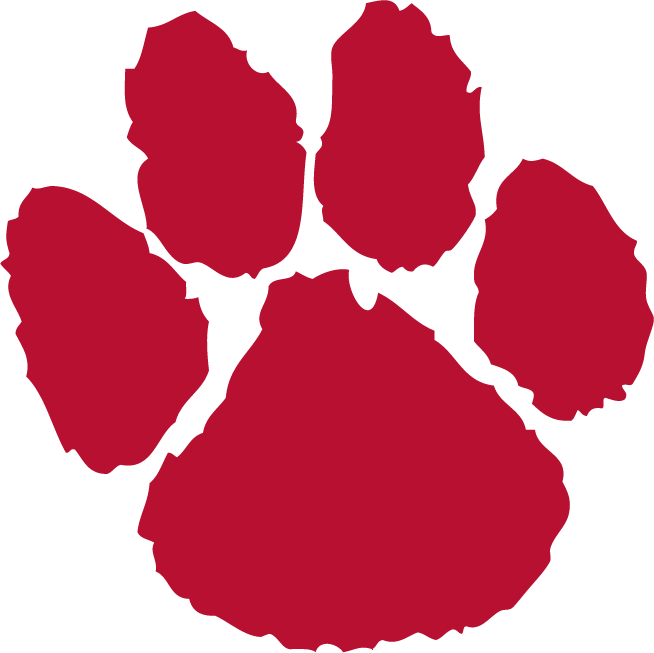 Jr High Lady Tomcats take the win on September 15th in 2 out of 2 sets. Way to go! We are proud of you!