Meeting: Aug. 11th, 2021 at 1:00pm - Track Replacement Project)

Elementary/Middle School class rosters and homerooms will be posted on the front of our building Friday, August 13th at 3:00 pm.

Trimble Elementary / Middle School Open House is scheduled for Aug. 16th. Middle school families are to arrive at 5:00 pm and Elementary families are to arrive at 5:30 pm. When you arrive, report directly to the MS Gym for a meeting. Afterwards, you will be able to visit classrooms and drop of school supplies. MS students will also get their class schedule. Hope to see you all there!

Freshman and new student orientation will be held at Trimble High School on August 12th starting at 6 pm in the gymnasium. This will allow student and parents/guardians to meet the staff, get information in regards to our handbook, find the students locker, and take a tour of the building. We will have pizza and soft drinks as well. Hope to see you there!

21-22 Freshman Orientation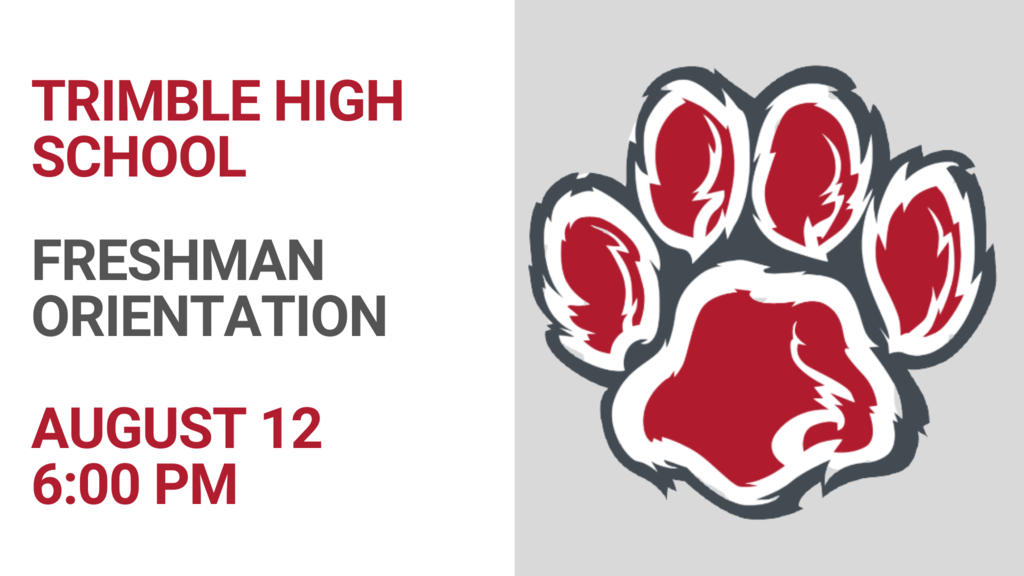 Trimble Open House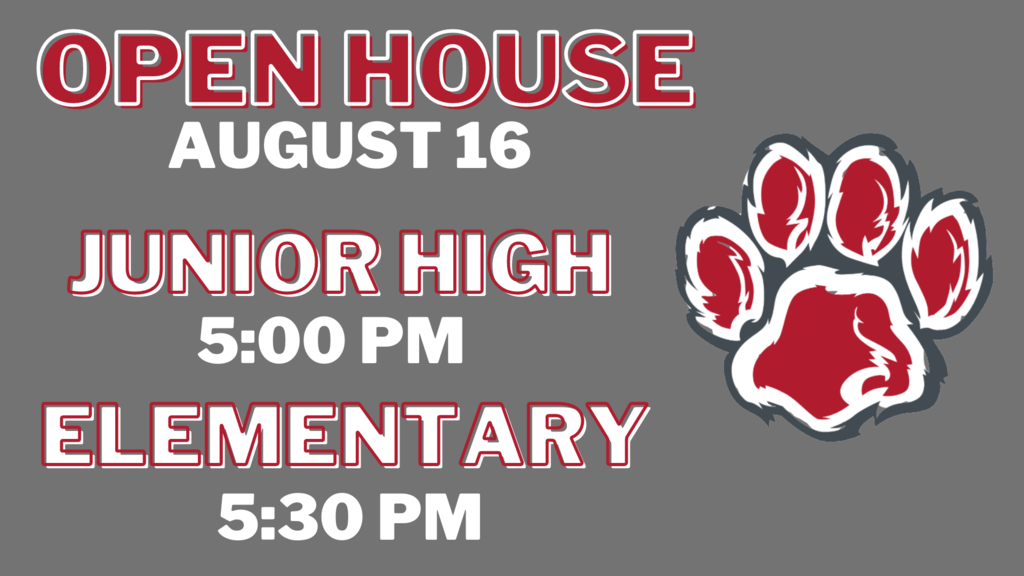 Start of the 21-22 school Year!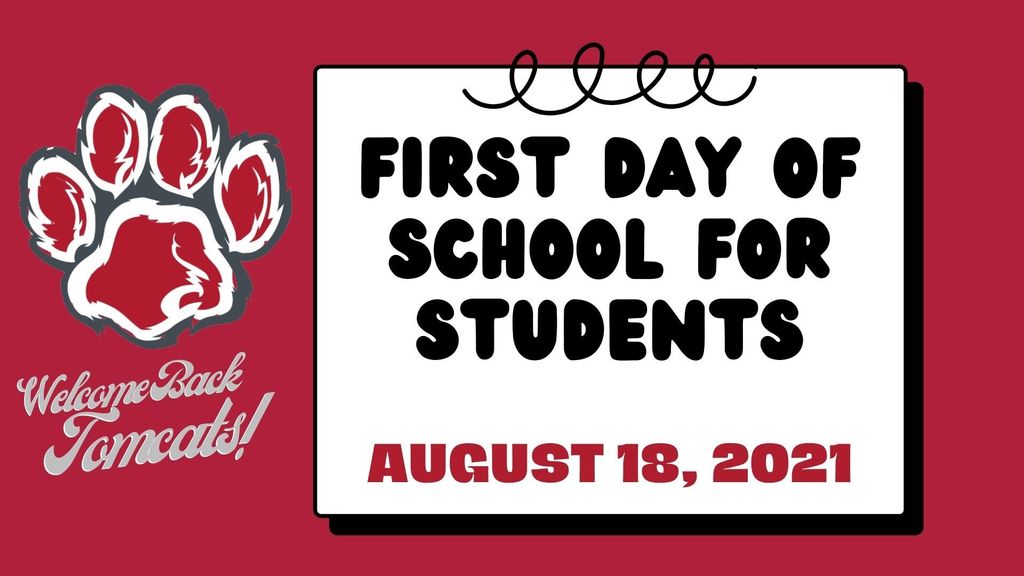 A message around the start of the school year!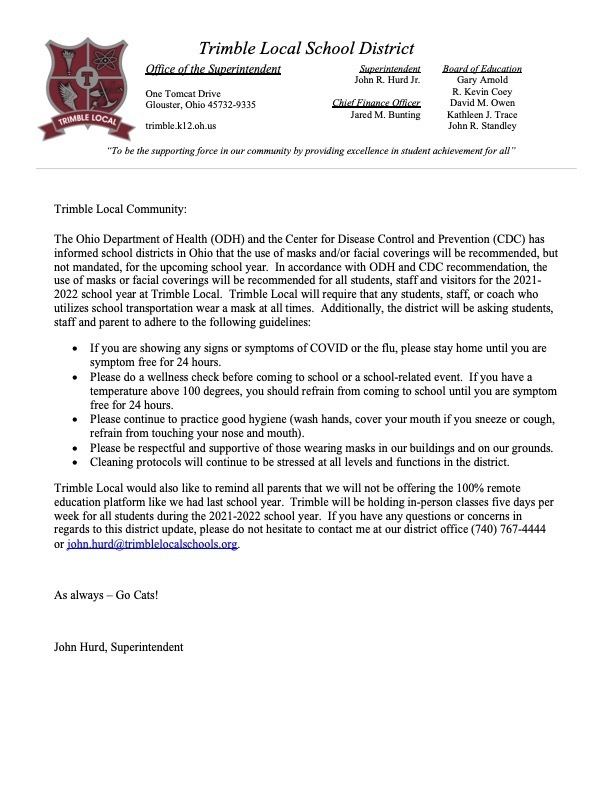 Hello Tomcats! The second session of TARP summer school starts TOMORROW and runs through Wed. August 11th. If your child attended in June, it is expected that they will attend this session as well. In addition, if your child was required to attend in June, they are required to attend this upcoming session as well. Hours for summer school are 8:00 a.m. until 2:30 p.m. Breakfast and lunch will be provided. Also, whatever transportation you used in June will be the same this time as well. If you have questions, please call our office, which opens tomorrow at 7:30 a.m. Thank you!

2021 National Qualifiers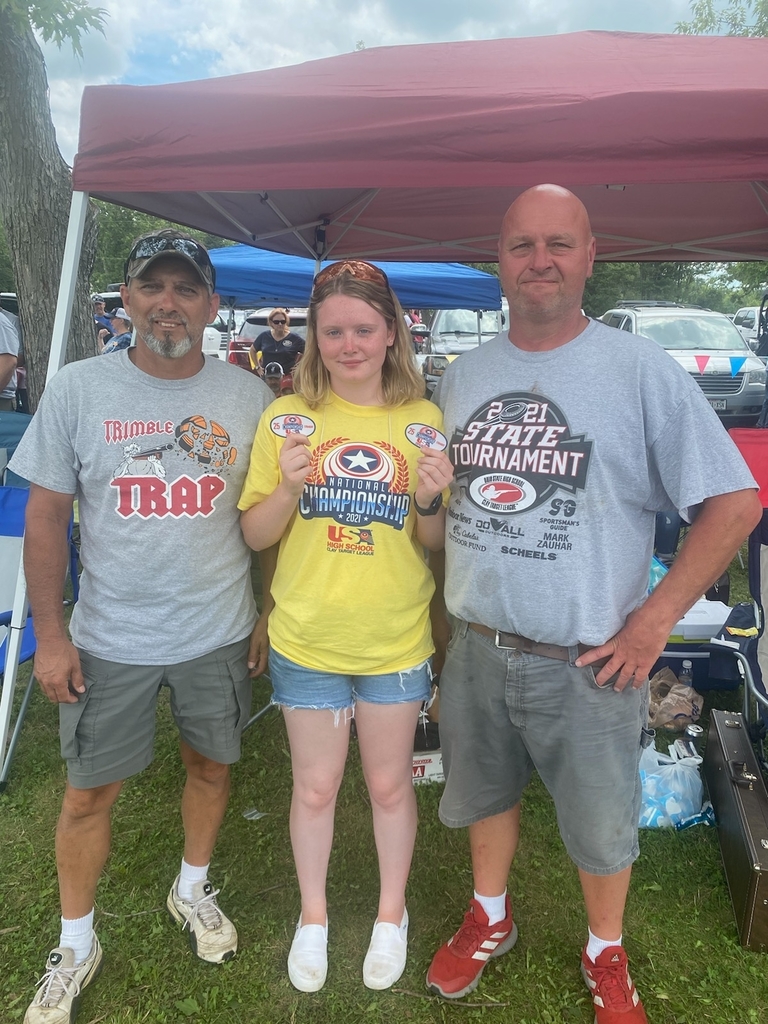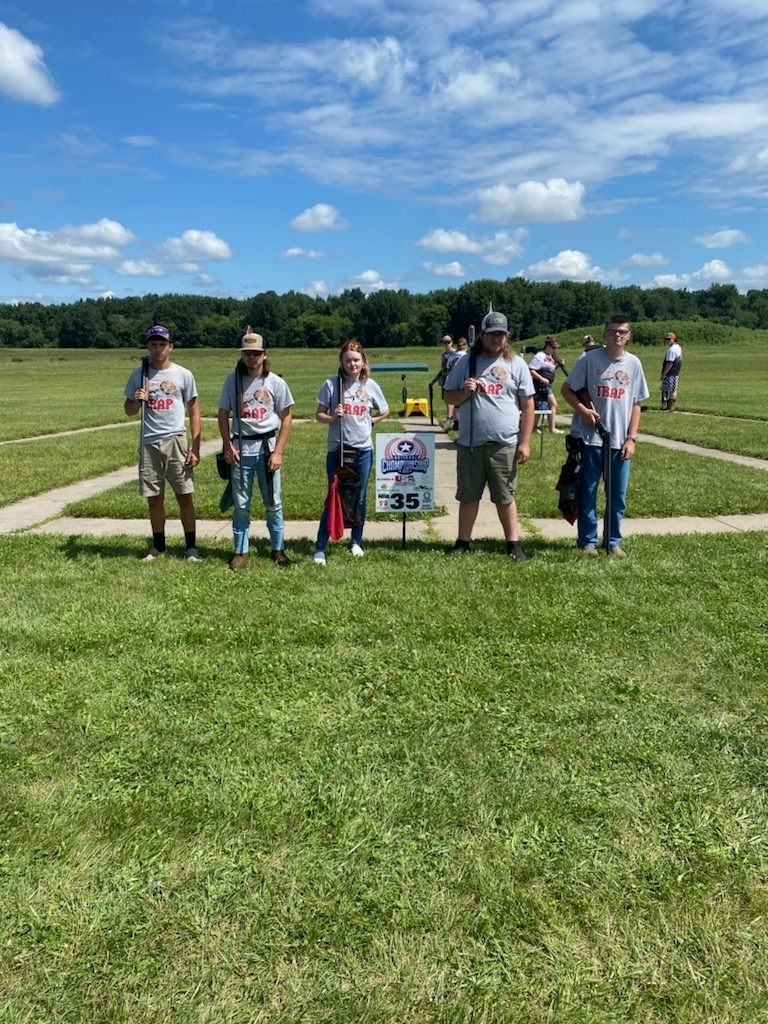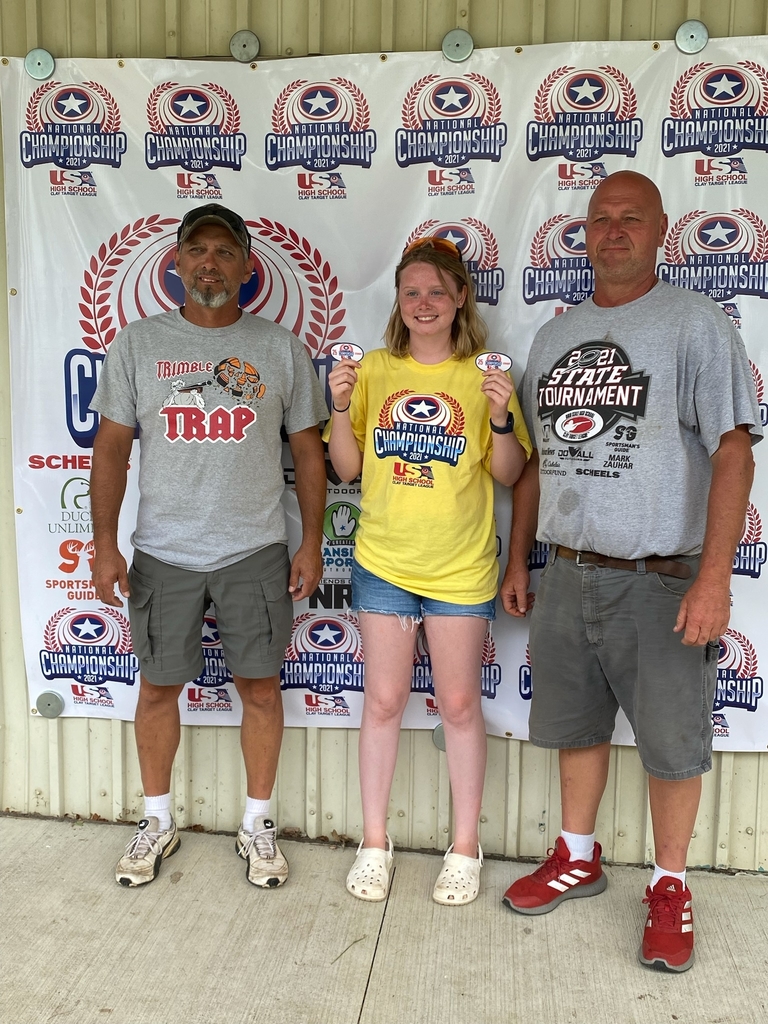 Wellness Coordinator Job Posting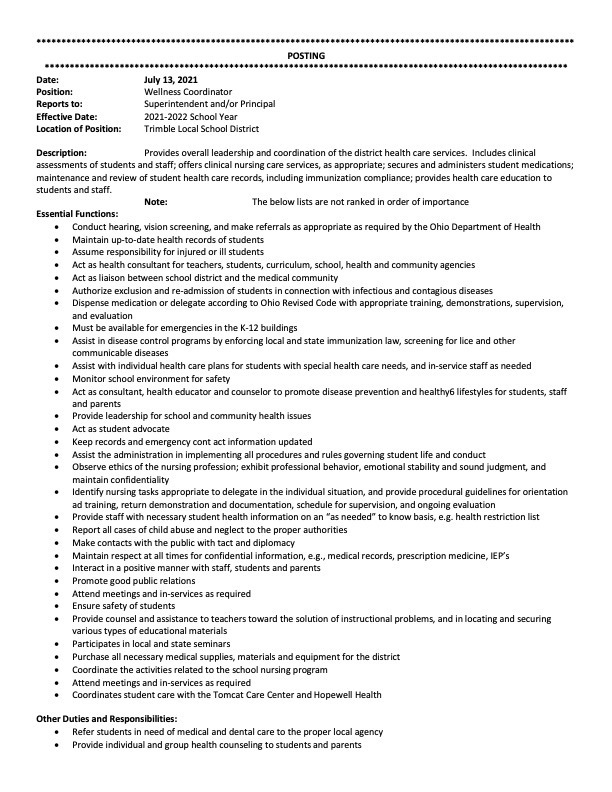 Job Opening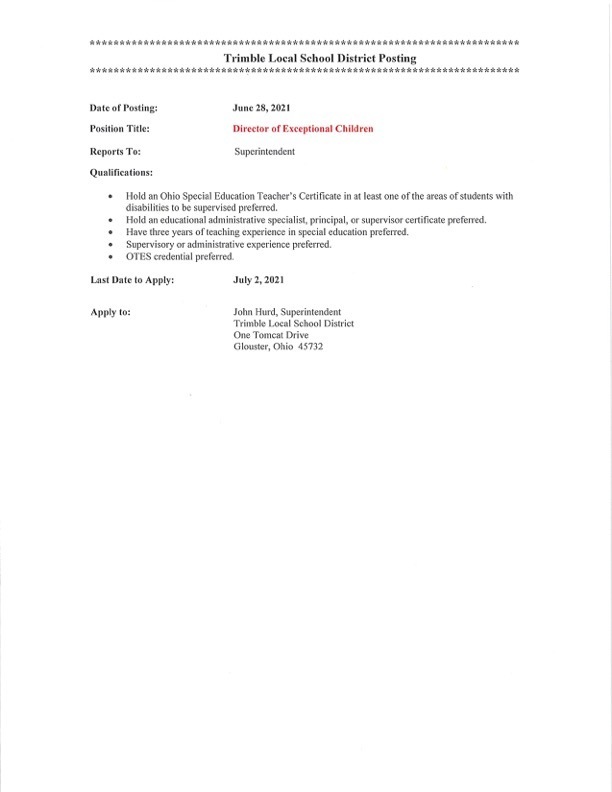 Employment Opportunities.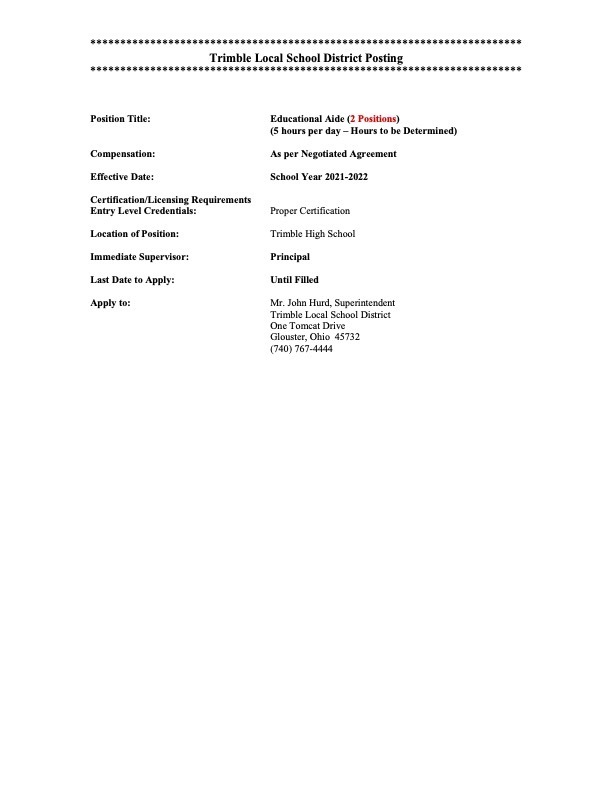 Come join us for this great community activity!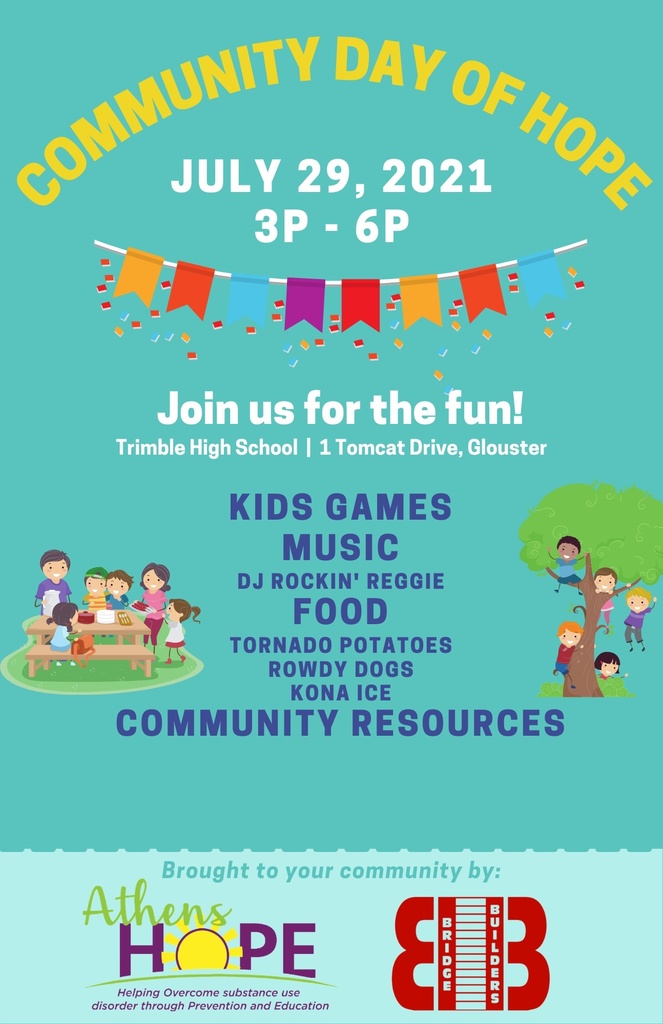 Advertisement for Bid - Track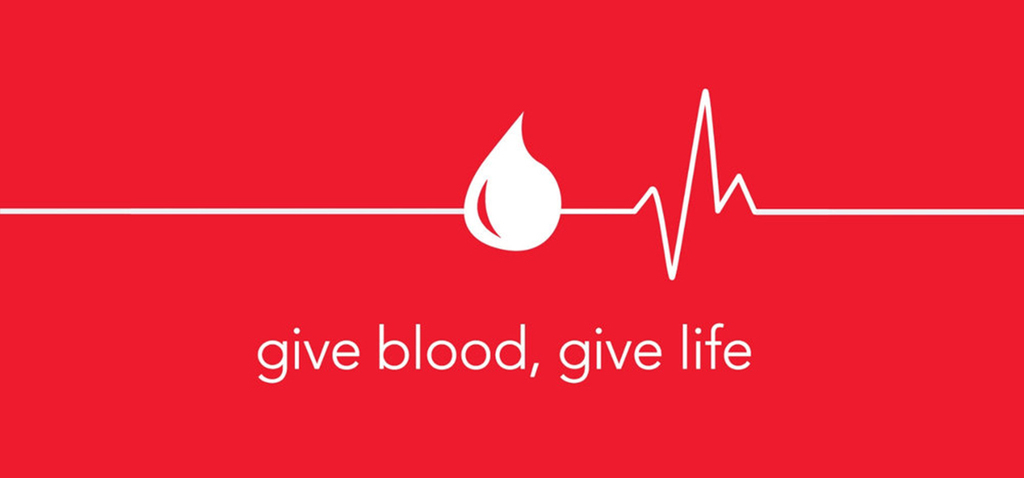 Recent graduates may stop by the high school office between the hours of 7-2 Monday through Friday to pick-up their diploma. All fees must be paid and chromebooks and chargers must be returned. Underclassmen-If you have a chromebook, charger, and/or textbooks to return, please stop by the high school office from 7 am- 2 pm Monday through Friday to return those.

Please read the letter from Superintendent Hurd regarding the 2021-2022 school year.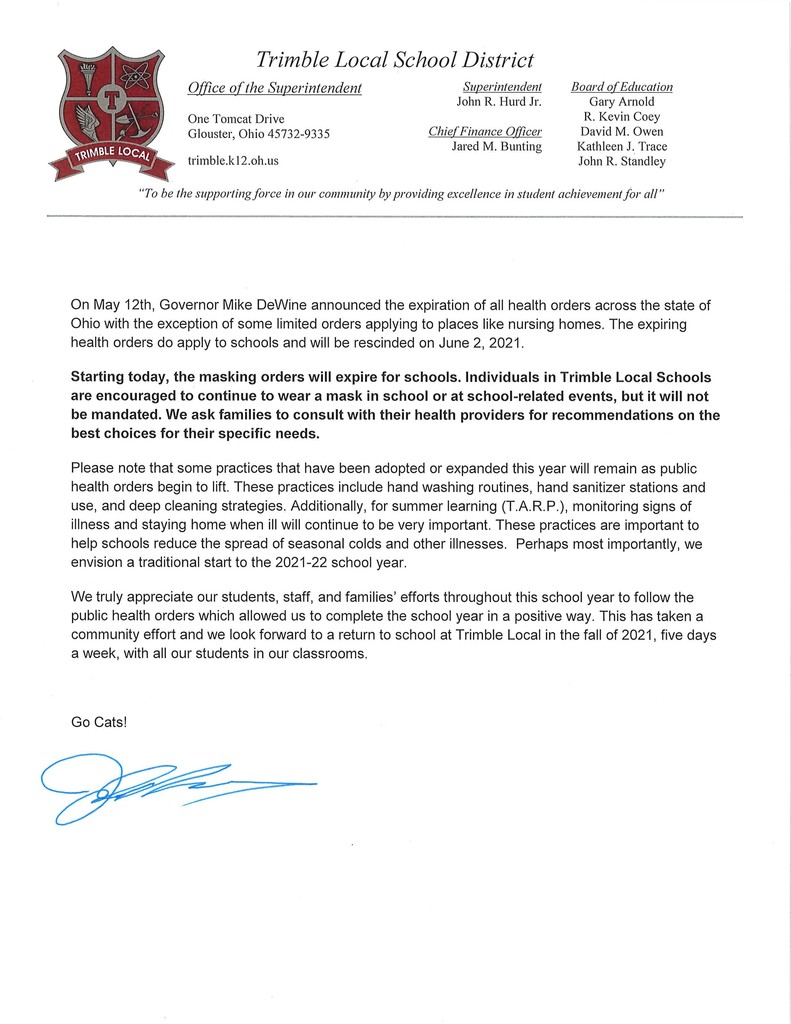 On Wednesday January 20, 2021 Danuel Persinger officially signed to run Cross Country for the University of Rio Grande. Congratulations Danuel! Front Row Left to Right: Alyssa Downs- Trimble High School Cross Country Coach; Danuel Persinger; Matt Curtis -Trimble High School Principal. Rear Row Left to Right: Jordan Cunningham-University of Rio Grande Assistant Mens & Womens Track and Cross Country Coach; Bob Willey-University of Rio Grande Head Mens & Womens Cross Country Coach.